The Grandstand is a premier caterer specializing in affordable wedding packages where a smooth and professional service is key.
Hidden in the beautiful grounds of Sydney University, we primarily provide catering facilities to our clients for family celebrations, conferences and corporate events.
As one of Sydney's leading caterers, we have delighted our clients with inspirational cuisine and friendly professional service for more than two decades.  Our menus include a fusion of Middle Eastern, Mediterranean, and Asian.  We offer cuisine and beverage packages with choices that can be tailored to suit most functions and budgets.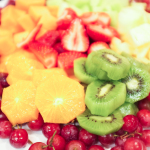 Our Wedding Package
We offer three wedding packages:
All of the above packages are based on a Saturday night.  If you opt for a Sunday there is a 10% surcharge. due to extra overheads.
The Grandstand is extremely flexible, if you don't find exactly what you want in the above packages please let us know and we can build a package that suits you.
If your budget is a little tight please talk to us about our Friday wedding packages.