Home
---
Thank you to all our dear customers & friends for their support during 2014.
The Grandstand is now fully booked for December.
We will be closed from 20th December 2014 and resuming normal trade on Tuesday 13th January 2015.
Best wishes to all for Christmas and a bright & prosperous new year 2015
————————————————————————————————————————————-
Now offering Deliveries on Campus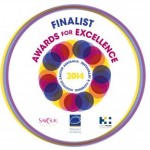 Welcome to The Grandstand Function Centre
We are very proud to share that we were  finalists for the second year running
 in the 2014 Restaurant & Catering Awards for Excellence – Function / Conference Centre Catering
The Grandstand Function Centre is located on Number 1 Oval in the beautiful grounds of Sydney University and central to all Sydney.

It is the ideal place for weddings, engagements, birthday parties and corporate dinner meetings .
Operated by Elegancy Catering Pty Ltd, a family owned and run business, with over 20 years experience in the hospitality industry.
Available for hire at very competitive rates with quotes available within minutes  of your enquiry.
Having lunch at Sydney University ? Come down to The Grandstand, we are open Monday to Friday you will love the view.
We specialise in
Wedding Catering
Corporate Catering
Conference Catering
Formal Business Dinners
Catering for your office
Cocktail Parties